Sun 17 November 2019 - read time: 1 min.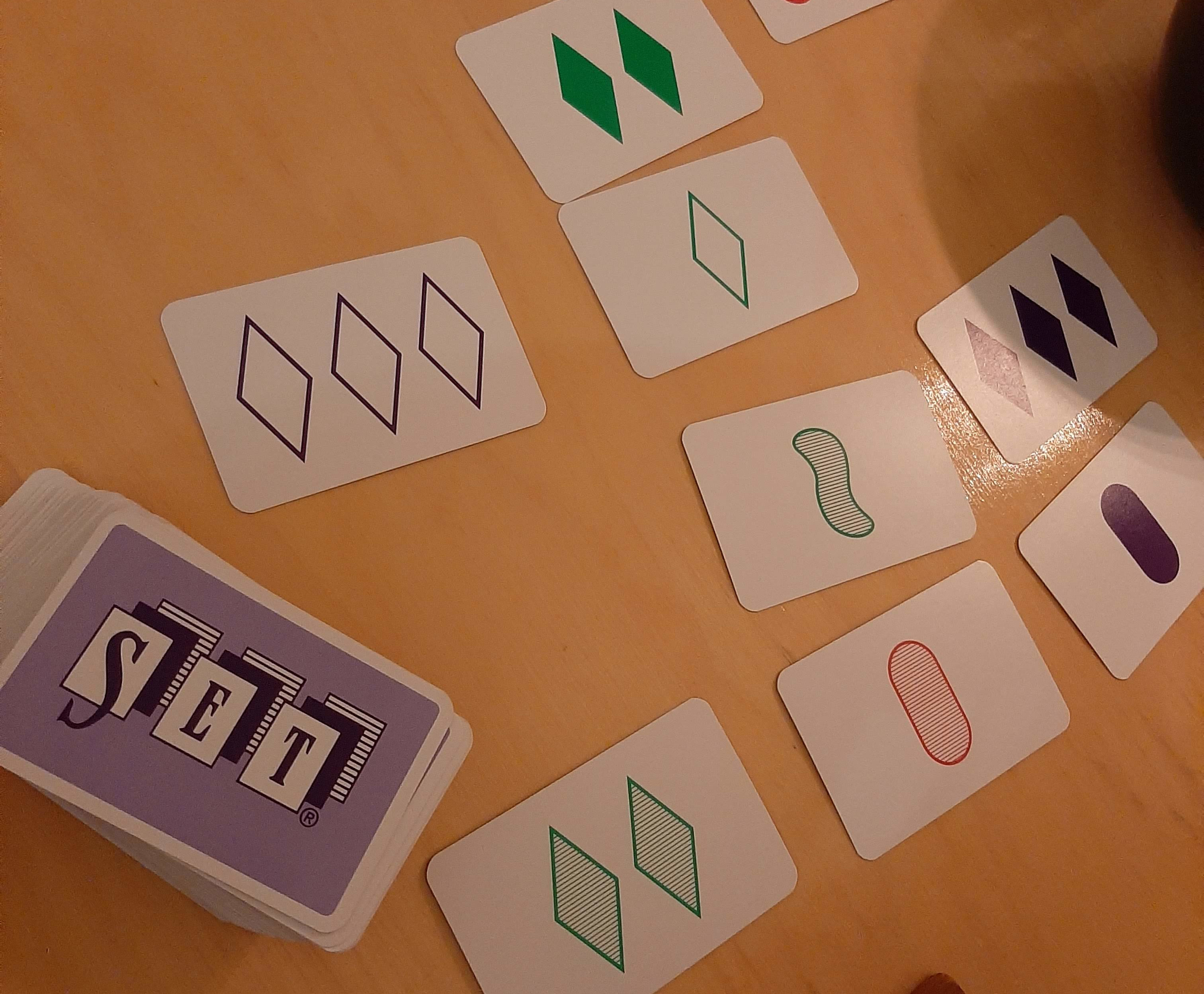 Play
It is well known that playing board- and card-games has got numerous benefits. Plenty of articles have been written about it so I will refrain from re-iterating. Part from all the mentioned benefits, for me probably the biggest one is that it is fun 😄. So it's no secret I'm always up for a game of any sort.
Set
A card game I particularly like is Set. Simple in concept, yet very gripping. Simplest explanation is to find three cards that are completely similar or opposite in shape, filling, colour or number (follow the link for full rules).The player that sees the similarities / opposites first gets the cards. Most cards wins.I believe that particularly this is a game that sits close to my profession as software tester, in which looking for patterns, similarities, opposites is a key part of your job.
Conclusion
So yes, even on a lazy Sunday while playing games, I'm learning to hone my professional skills…Have fun!
This post is part of a series of articles about "What I Have Learned Today"; acknowledging every day the thing I have learned. Feel free to read the other posts. all opinions in this article are my own and not necessarily represent the views of my employer.