Thu 21 November 2019 - read time: 1 min.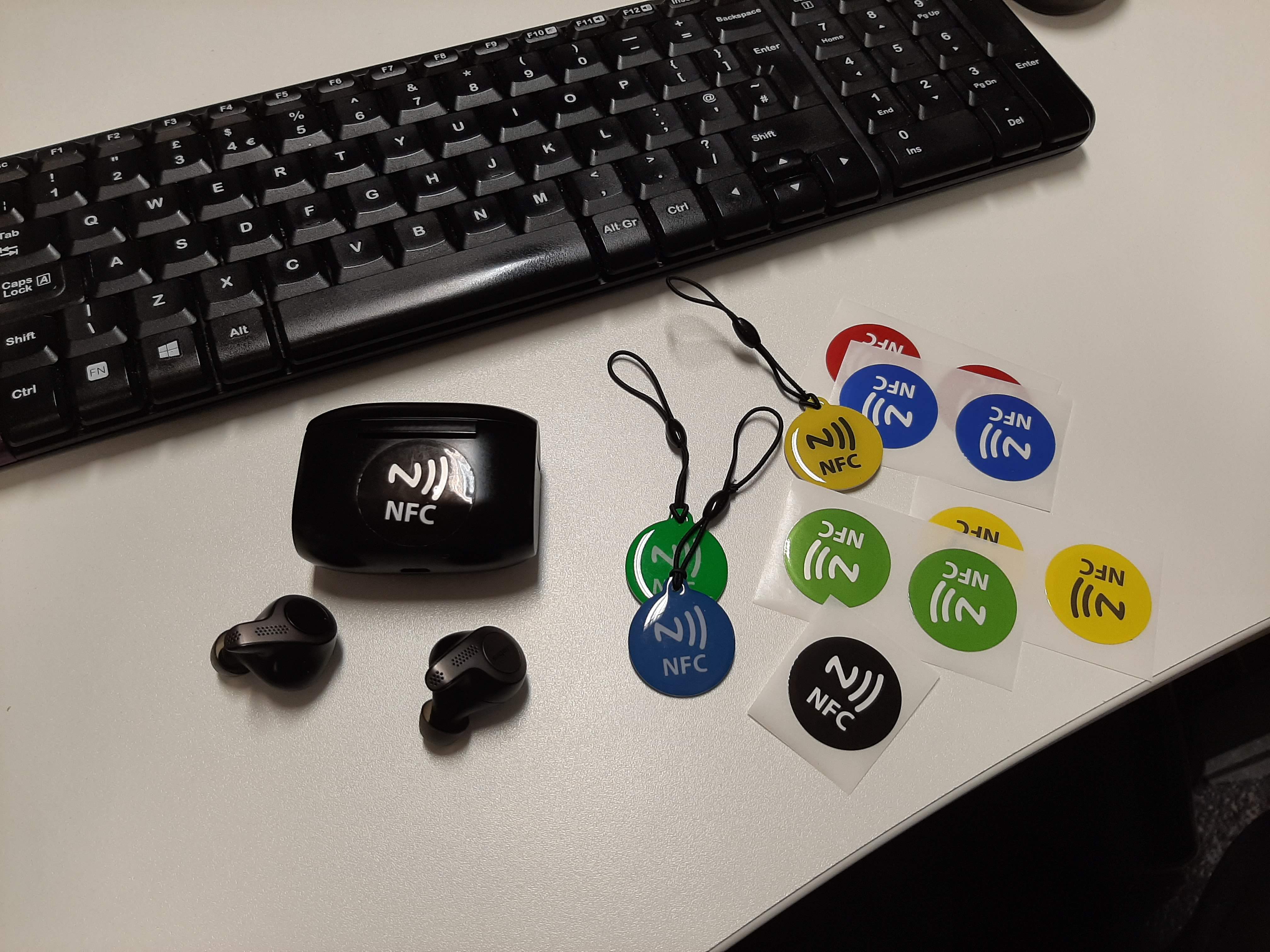 Having a smart-phone with a built-in Near Field Communication reader (NFC) I wanted to try to expand its usage beyond the handy tap-and-pay. Recently I read an article on handy usages.
I ordered a few NFC stickers and badges which arrived today. Found an app to read-write tags. I managed to create a few badges that, when swiped:
Switches on Bluetooth and open my podcast app (stuck it on my ear-bud case)
Sets an alarm and put phone in do-not-disturb mode (will have it on my bedside table)
Switches on Bluetooth and open Google maps (will stick it on my car dashboard)
Only having learned some basic usages, I think there are plenty more ways these tags can come in handy.
This post is part of a series of articles about "What I Have Learned Today"; acknowledging every day the thing I have learned. Feel free to read the other posts. all opinions in this article are my own and not necessarily represent the views of my employer.